About us
PHILOO is founded and directed by Francesca Marina Maucioni:
lives and works in Cagliari (Sardinia,Italy). Graduated in Philosophy from about three decades, during which she has developed:
an experience of some years in the field of the media, collaborating on the
implementation and management of radio programmes of regional headquarters of the
RAI of Cagliari, on issues of the culture and history of the twentieth century in
Sardinia;

a personal and professional training of more than 25 years with many Highly
qualified updated in the field of human and social sciences;

a specialization in philosophy at the University of Pisa, where
he perfected her skills in the field of ethics and knowledge of the human.
At the same time Francesca Marina Maucioni pursuing more than three decades an uninterrupted activity in teaching the history of philosophy and political history in senior hig school.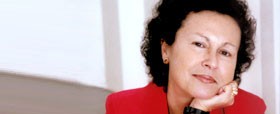 Aimed in all its activities by the conviction that the instruments of philosophy-in the
sense of analytical capacities and dialectics that philosophers are trained to use-are
of great relevance for the increase in the welfare of individual and social life,
In recent years has often converged her background and experiences on "field", in the same
direction organizing initiatives such as seminars, congresses and meetings - also informal,
e.g. the "Café philò" -aimed at the matching of philosophy with real life, to promote
information, awareness and training on the usefulness and effectiveness of the instruments
of philosophy for the flowering of the welfare in the social contexts and in the world
of work. The activities carried out have shown a need in the social and in the world of work,
which may not find adequate response in impromptu initiatives.
That's why "Philòo", consulting of philosophy and philosophical coaching for organisations
For PHILOO Francesca Marina Maucioni working in close contact with other highly skilled professionals.